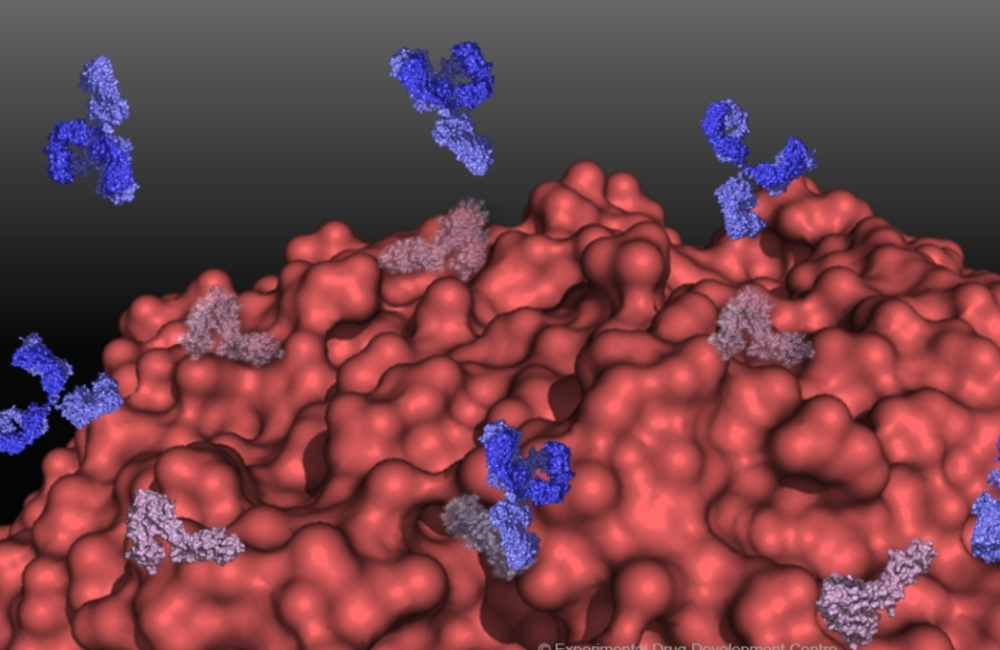 The Experimental Drug Development Centre (EDDC), Singapore's national platform for drug discovery and development hosted at the Agency for Science, Technology and Research (A*STAR), and Hummingbird Bioscience, a clinical-stage biotech company, have entered a three-year partnership to develop novel antibodies for cancer immunotherapy.
Immunotherapy can harness and enhance our body's own immune defenses to fight cancer. Unlike traditional chemotherapies, which are chemical-based drugs that act directly on cancer cells to stop them from replicating, immunotherapies are biologically derived, and they boost the immune system's ability to identify and destroy cancer cells. Antibody drugs are designed to bind to specific molecules which are present on cancer cells or immune cells, helping the immune system to recognise and destroy these cells.
The EDDC-Hummingbird partnership will combine Hummingbird's Rational Antibody Discovery (RAD) platform and EDDC's proprietary High Throughput Antibody Discovery (HiTAD) platform, to realise the goal of bringing made-in-Singapore innovation to the world.
Hummingbird's data-driven systems biology platform will be used to systematically identify critical functional regions of a target protein and precisely engineer antibodies to bind to them. This approach overcomes many of the common challenges associated with other approaches to antibody drug discovery which cannot precisely target specific regions on a protein. EDDC's HiTAD platform will also be employed to conduct high throughput screening and functional characterisation of antibodies produced by B cells, a type of white blood cell, to identify those with the best potential for development into therapeutics.
Professor Damian O'Connell, CEO of EDDC, said, "We are delighted to kick off EDDC's first co-development partnership project with Hummingbird in the area of cancer immunotherapy. We will be building upon our past collaboration and we look forward to creating an innovative medicine from Singapore that will make a global impact."
"We are excited to be working with EDDC to apply Hummingbird's deep knowledge of disease mechanisms and rational antibody drug design," said Dr Piers Ingram, Co-founder and CEO of Hummingbird. "Together we will work towards our shared goal of developing new and more effective targeted therapies to treat cancer patients."
Both EDDC and Hummingbird, together with other research partners, are also presently collaborating on the development of neutralising monoclonal antibodies as potential treatments for COVID-19.