We are a publicly-funded national platform for drug discovery and development, hosted by the Agency for Science, Technology & Research.
We translate great science in Singapore to great medicines, with a focus on Asian prevalent diseases. We work with academic researchers and clinicians, regulators and tech transfer offices across Singapore to enable this.


We also partner with local biotechs to help nurture the biotech scene in Singapore, and we work with biopharmaceutical companies to advance our portfolio assets.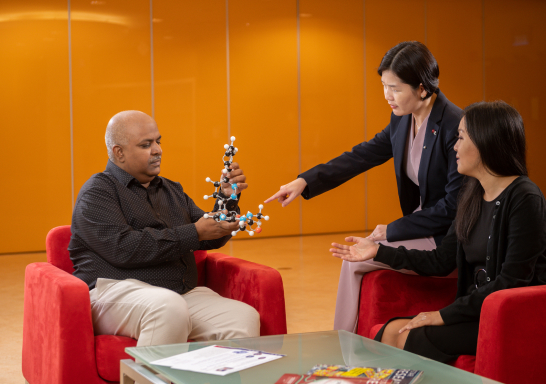 EDDC was formed in 2019 from the amalgamation of three publicly funded entities – the Experimental Therapeutics Centre (ETC), Drug Discovery and Development (D3) and the Experimental Biologics Centre (EBC). Through this, EDDC integrated comprehensive small and large molecule discovery as well as preclinical development, CMC (Chemistry, Manufacturing and Controls), regulatory and clinical development capabilities to more effectively translate innovative biomedical discoveries in Singapore into new, impactful treatments.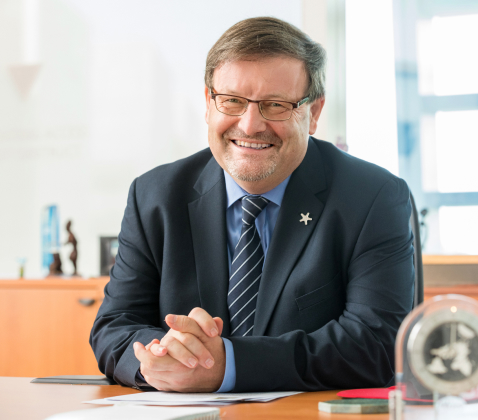 Dear Visitor,
I am delighted that you have taken time to visit our website. I have the privilege and honor of leading a group of more than 100 scientists and clinicians with world class expertise in chemistry related fields, large molecule research, small molecule biology platforms, diagnostic development, biomarker qualification, and exploratory clinical development.
EDDC fosters multidisciplinary efforts to commercialize biomedical R&D by working with all the key players in the Singaporean Drug Discovery and Development ecosystem. These include A*STAR Research Institutes, Universities, Hospitals, Phase 1 units, Regulatory Authority (HSA), Multinational Pharma, Biotechs, Research Foundations & CROs.
EDDC also provides feedback, education, and training for discovery and translational researchers to improve and build their knowledge and experience in Drug Discovery & Development.
Our core values are operating to the highest standards of scientific and clinical rigor and quality; behaving with integrity and impartiality; promoting research, innovation, having openness to change and a disposition to continual learning; treating stakeholders and each other with dignity and respect at all times.
Ultimately we are about leveraging great science to make great medicines for patients.
Best wishes,
Prof. Damian O'Connell, MD PhD
CEO Experimental Drug Development Centre